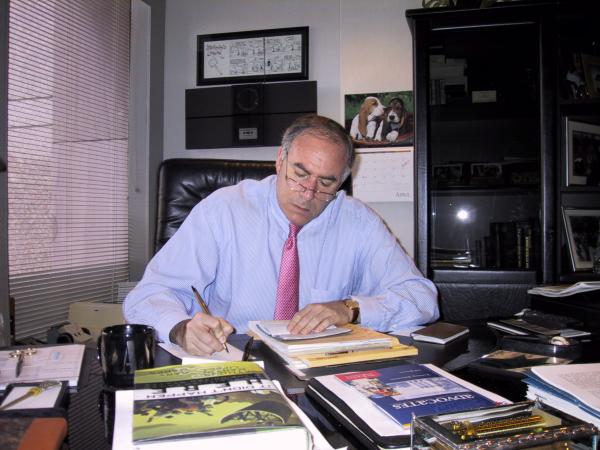 Robert Ades, Esq.
Senior Partner
Robert Ades & Associates
First Annual Sport in Contemporary Society Lecture
"This is the Business We Have Chosen: The Business of Coaching Collegiate Basketball, 1976-2001"
---
Robert Ades is an attorney who currently represents more than twenty professional and collegiate basketball coaches. A partial roster of Ades' coaches includes; Jeff Van Gundy (formerly of the New York Knicks); Don Casey (formerly of the New Jersey Nets); Steve Fisher (San Diego State), Mike Jarvis (St. John's University); Jim O'Brien (Ohio State University), Jim Boeheim (Syracuse University), and Tim Welsh (Providence College). Mr. Ades has extensive experience negotiating salaries, arranging marketing agreements, equipment and shoe contracts and various other dealings in the fast paced world of professional and division one basketball coaching. His presentation shared with us his opinions about some of the changes he has observed in the business of basketball over the course of his career.